Dear Ones,
Healing, is moving forward well. I feel like my body is doing really well actually. And I am so conscious of my blessing of self awareness. Why? Because if I based my expectations of healing on what I am hearing from the medical profession, I would be thinking there is really something wrong with me.
I am a vibrantly healthy person, with a big store of energy and resources that supported my body's healing from two surgeries. I move, I avoid inflammatory foods, I am on an amazing regimen of supplements and I am resting and so very well cared for.
And with all of this, apparently I should have no pain and be completely healed, back to work and ready to start chemotherapy. Huh?
Now that is not coming from everyone, yet I am drawing from expectations of an oncologist I saw on Friday as well as the handouts and conversation from the surgeon's office and hospital.
The message I am hearing and feeling from inside is so different. My body is in a place of deep healing. It has been cut open repeatedly and healthy tissue has been removed along with the cancer. I have lost a total of 15 lymph nodes and all of those lymphatic pathways are gone. Lots of healing is needed.
The area is still in shock when I check in with it. The tissue is sore, there is heat and I still have the purple glue on the recent incisions. The drain is in place helping my body release extra fluid so my newly compromised system isn't overloaded, which means I still have a hole in my side.
There is pain and discomfort. I can imagine being in a place of disassociation, out of contact with my body, where perhaps I might not feel much pain at all. In fact, years ago, I did live in that body and was much more unconscious to pain, both physical and emotional. Not anymore, so my body is calling me to slow down and pay attention. To be gentle and patient with it. To be so loving and care for it well.
Now pain tolerance is a completely individual thing and I am sure there could be people who are very conscious and who have a higher tolerance, I don't want this to read as some sort of criticism of pain tolerance! I am simply noticing my experience is a contrast to the stated medical expectations.
I like living in my skin. The gift of knowing and my ability to move through my life and experience is so deeply informed by this skill and knowledge. I can check in and ask a question anytime.
Now, I don't always like the answer. After Thursday's surgery, I had heard by Saturday that my body was done with the narcotic pain drug. On Sunday I tried to simply reduce the dose, because I still hurt. I felt awful and dropped back to just advil for Monday. Got the message! I suspect that the pain on Sunday would have been more manageable without the dizzy, gross, drugged feeling.
This skill will also inform my search for an oncologist. I have been so happy with my surgeon, and was really shocked by the experience at the referred oncologist's office. That'll be another post.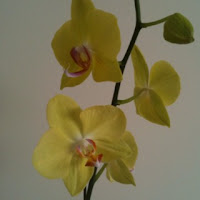 thanks Jim
So, I am investigating and asking for referrals and allowing myself to be open and I will trust my instincts on the choice of oncologist and infusion center. Now, with my survey of one, I wonder if redesigning infusion centers to be healing places instead of dying places is a future agenda. I dearly hope that is not the case. I have to trust that there are people out there who have figured this out.
Please continue to hold me and add your trust to Laura's and my trust of this process. I know will find the best doc and best place for me. Whatever that experience is, it will be part of my path and process. It will bring me exactly what I need.
And, technical note, since I am talking chemo here. The plan that I expect at this point is chemotherapy for about five months. A short break to catch my breath and then I will move onto seven weeks of radiation. I am slowing this process down right now, I have some things I need to get organized and am going to take the time to make good choices. That puts the start of chemo right after Labor Day.
Blessings all,
Amelia